I was watching a pluralsight video the other day and something caught my eye. I'm always looking for tips, tricks and what apps the engineers are using, but in this video one of the engineers had the American flag in this top toolbar on his Mac. A few searches on google lead me to believe this wasn't clearly as easy as it should have been to google search, so here's the quick steps to get your nationality flag on the top toolbar on Mac.
Open your Mac's System Preferences > Keyboard settings. From there click on the Input Sources from the toggle menu and then "Show Input Menu in menu bar".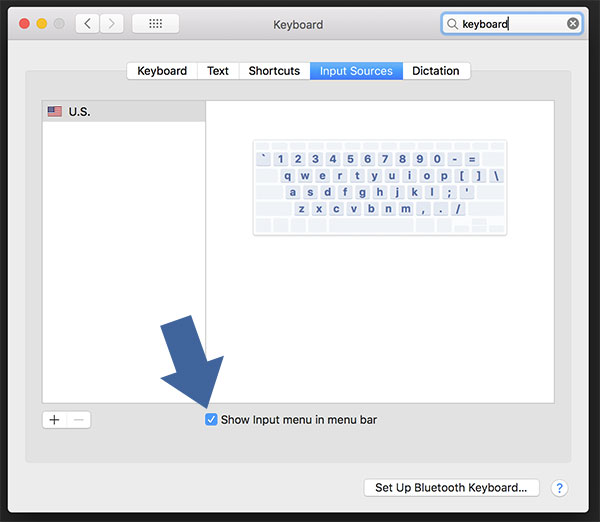 Your nationality of your keyboard will now show up in the menu bar. You can hide the name by clicking on the flag icon and unchecking "Show Input Source Name".

Pro Tip: If you want to re-arrange the icons on the top toolbar, simply hold the command key while you click and drag on any of the icons.
Photo by Kevin Morris on Unsplash